Movie Review: A Good Year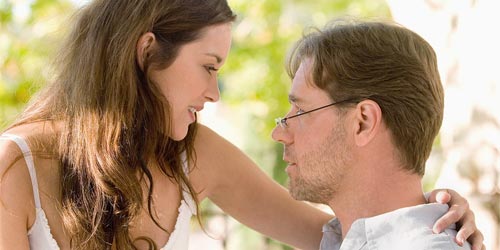 Fox
Ridley Scott, the man behind some of the most ultraviolent movies of the past decade, and Russell Crowe, the man behind some of the most ultraviolent personal lives of the past decade, decided to go against type and make a nice, low-blood-pressure vehicle.  The results are disappointing.
Londoner Max Skinner (Crowe) is a more lighthearted Gordon Gecko-style stockbroker, but he's no less shady.  The beginning of the film has him orchestrating a highly unethical day of trading, one that gets him investigated and suspended for the time being.  In the middle of all this, he's been sent word that he will be inheriting his uncle's (Albert Finney) chateau and vineyard in Provence, a place he grew up after his parents died.
Max reflects back as he walks through the place, remembering his time as a kid (Charlie & the Chocolate Factory's Freddie Highmore plays young Max).  He wants to sell the place, much to the chagrin of vineyard worker Francis Duflot (Didier Bourdon), who has cared for the vines for decades.  Further complicating matters is a love child that his uncle may have fathered, a Christie Roberts (Abbie Cornish), who could stop the sale if she can find proof that she is who she says she is.  Of course, she's all sweet and good; she only wants to know who her father was, she doesn't want to screw her potential cousin over.
It is, of course, a woman who gets Max thinking about not selling.  She comes in the form of Fanny Chenal (Marion Cotillard), a drop-dead gorgeous hottie who no man has any chance to resist.
My problem with the film comes from the whole idea that this is a "magical place."  I hate it when a movie has this idea that a place is magical and then doesn't show us how it is.  We just have to sort of agree and nod our heads and never see what exactly makes this place so wonderful. 
Yes, once the movie soaks in the French countryside for awhile, London seems like an awful, callous place.  But I'd have liked to have seen more "magic."  More than Max and his uncle playing tennis, or cricket, or jumping in the pool.  It might have been better to have spent more time in the past, and had a better parallel structure to the present.  After all, the whole movie seems to be building to this one connection between past and present (one you see in the trailer, so there's not much of a mystery).
To put it more precisely, look at a movie like Swimming Pool, which uses an estate as a kickstart to imagination.  A special place is more than what you can do there, it's a place where you can dream and get into adventures.  Since A Good Year is so lacking in imagination, it absolutely requires the sultry French girl to sell the idea; never once did I feel like Max wanted to stay in Provence because he really enjoyed being at the chateau.  This is an important detail when creating a place that everyone apparently falls in love with as soon as they arrive.  It's a misfire, but I am sure that a good section of the female demographic will find it charming.
Comments
Write a comment
You must be logged in to post a comment.