The Women Suffers from Sex and the City Syndrome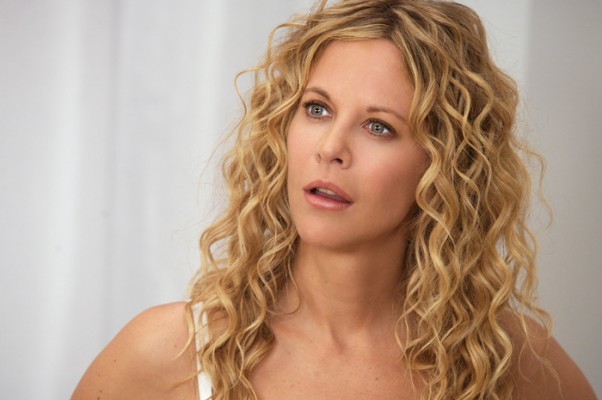 The Women
Written and directed by Diane English from the play by Clare Boothe Luce and the 1939 screenplay by Anita Loos and Jane Murfin
Picturehouse, 2008
OK, so women are still upset about slobby men, and how they don't ask for directions when they're lost, and these jerks will go after the firmest set of tits in a heartbeat if given a chance. And Meg Ryan at one point says something like, "It's like some 1930's movie." Ha, ha! Yes…yes it is, or at least it comes from a 1930's movie. I haven't seen it, so I went into the remake with nothing to compare it…well, except for Sex and the City, and in some ways this movie mirrors so many aspects of that movie, which came out in May.
We have four friends. The best friends are dress designer Mary Haines (Ryan) and magazine editor Sylvia Fowler (Annette Bening), and then the other two are perpetually pregnant Edie Cohen (Debra Messing) and their lesbian cohort Alex Fisher (Jada Pinkett Smith). One day Sylvia is getting her nails done at Saks and the gossipy manicurist (Debi Mazar) tries to sell some fingernail polish based on the fact that the perfume girl (Eva Mendes) wore it and somehow landed a married Wall Street heavy named Stephen Haines, Mary's husband. Sylvia debates on whether to tell anyone for awhile, but then Mary finds out from the same gossipy manicurist, and the whole thing leads to Mary trying to find herself as a mother, daughter, wife, friend…well, you know all the things Meredith Brooks said she was in that song, "Bitch."
Mary has also gotten fired by her dad, a clothing merchant, and she has to deal with her adolescent daughter Molly (India Ennenga), who has taken to Sylvia to ask all her questions about life. And then there's a rift between Sylvia and Mary because Sylvia's job inadvertently sells Mary out to a gossip columnist. And so we have to endure the "best friends don't talk to each other, want to say sorry, but don't know how" montage. Meanwhile, Mary starts getting her act together by being creative and learning how to be pretty again.
When Sex and the City arrived, I saw this quote from Sarah Jessica Parker stating, "Women are hungry for cinema." The line does illustrate that there are very few movies marketed towards women; most are towards the 18-25 year old boys, but you're saying Sex and the City is the cinema women are hungry for? Oh, so that's what Sex and the City, and The Women are…(sniff), cinema. Such high-minded films for those sophisticates looking to see that women can have diarrhea, too, or like looking at men showering in public with their flippity-flops hanging out, and basically spending what seems like a lifetime depressed. And as for The Women, much of the same things about friendship and men are dicks are covered here, along with all those biting criticisms of men that we heard from stand-up comics in the eighties. And I'm sure these same women hungry for cinema are desperate to know that women are a bunch of gossips, outlined here quite well.
The Women is also gimmicky, in that no boy or man graces the screen until Edie has her baby. Look in the department stores, the streets of New York City, restaurants, whatever: all women. You'd think that the men they were speaking of are just figments of their imagination. I mean, I could do without these men, too, because what are they going to do? They're just going to look exasperated and say the wrong things all the time and be slobs. If this is the kind of cinema women are hungry for, then by all means I hope they eat it up and make it vanish.
Write a comment
You must be logged in to post a comment.