Movie Review: The Brothers Solomon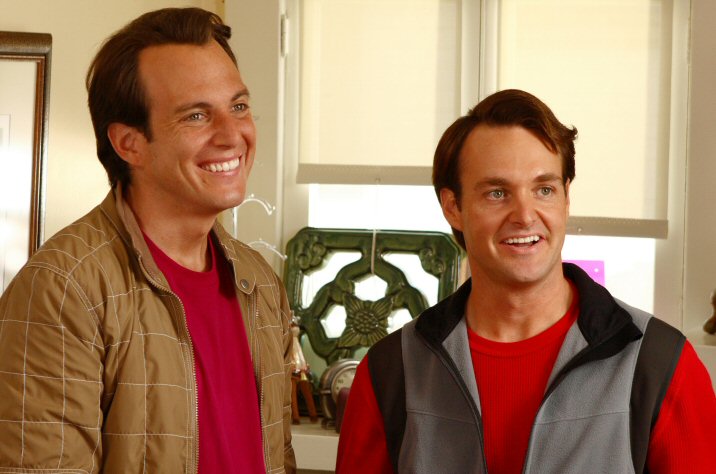 Sony
The Brothers Solomon is a movie with a pretty good idea for a comedy: two brothers, with no social skills whatsoever, want their father to see a grandchild before he dies. Their inept advances towards women and Dumb & Dumber relationship could set up some decent jokes, especially with good comic actors in the fray. However, The Brothers Solomon is an underdone comedy.
John Solomon (Will Arnett, who hasn't quite delivered on his Arrested Development promise) and brother Dean (Will Forte, who scripted) can't get the girl because they have no clue that their advances are creepy. In the attempt to father children for their dad, they run into all sorts of obstacles, mostly self-imposed, and even some bad luck. Eventually, they pay Janine (Kristen Wiig) to be a surrogate mother. Janine has recently taken some time off from her boyfriend James (Chi McBride), who doesn't like it at first but soon becomes part of the gang.
While Janine carries the baby, John futilely tries to get with neighbor Tara (Malin Akerman, who we'll be seeing more of in the upcoming Heartbreak Kid), Janine worries that the brothers won't be good parents and urges them to get with the program, all while their comatose father sets up shop in their apartment, hooked up to all sorts of machines. With all this, the movie has a very hard time generating laughs.
Take this line for a minute: Will Arnett tells his brother, "Before we were trying to enter women for ourselves; now we're trying to enter women for dad!" And this line would be hilarious in the context of a great comedy, using an oddball text and delivery; but here it falls dead. There seem to be a lot of great elements here, but not many laughs pay off.
It's unfortunate when lots of comedy stars are in one movie, you have accomplished writers/directors like Bob Odenkirk (Mr. Show) and Forte (That 70's Show, SNL), and still, somehow, it fails. We'll never know how this one went wrong, but the bottom line is that it did.
Comments
Write a comment
You must be logged in to post a comment.